get the care you need with our in office insurance plan!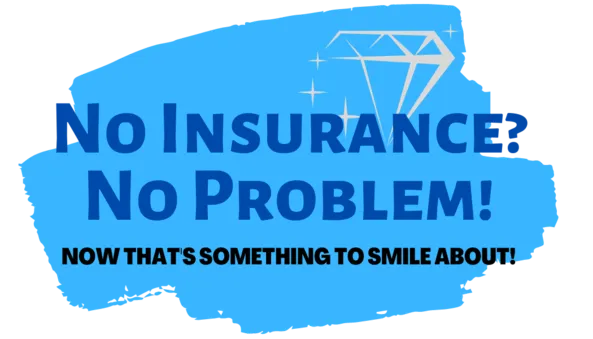 South Main Dental offers our own in-house dental plan - No Insurance? No Problem!
Our industry leading No Insurance? No Problem! savings plan provides dentist-recommended care emphasizing disease prevention and early diagnosis, which is vital to your long-term oral health.
By enrolling in our plan, you get a trusted dental partner dedicated to keeping your mouth healthy, functional, and attractive for years to come.
Our patients enjoy big $avings off our regularly priced dental maintenance services including unlimited exams, two cleanings, all necessary x-rays, fluoride when recommend, and discounts on all other dental treatment services. These are the big benefits you will receive from joining our in-house No Insurance? No Problem! plan.
For more information on our services and pricing, stop by and visit or give us a call!