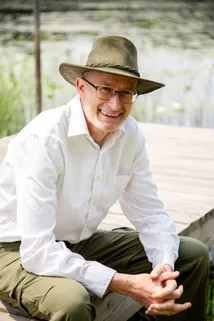 Dr. Adon Crook is originally from Edmonton, Alberta - Canada, and has been with our office since 2005. Dr. Crook is a Dental School Graduate of the University of Nebraska.
Dr. Crook and his family currently reside in Isanti. The Crook family loves to camp on the North Shore and canoe in the Boundary Waters.
Dr. Crook is an avid bird watcher and loves to chat about the outdoors. He and his wife have seven children, one baby-grandchild, seven pygmy goats and 23 chickens.
Education
DDS, University of Nebraska